Whether you prefer swimming in a local river, hiking to one of the many rock pools on Dartmoor National Park, or even taking a dip in a river-fed outdoor lido, visitors to Nymetwood Treehouses looking to cool down will be spoilt for choice for wild swimming spots.
Got your swimmers? Here are some of our favourite local spots for those willing to take the plunge.
Dartmoor rock pool
With its large granite rocks, offering excellent water-slide potential, and its small swimming pond, Shilley Pool is a great local spot for those looking to get their first experience of wild swimming on Dartmoor. The surrounding mossy banks provide the perfect place to lay out a picnic or relax and watch the sun set slowly over the Moor.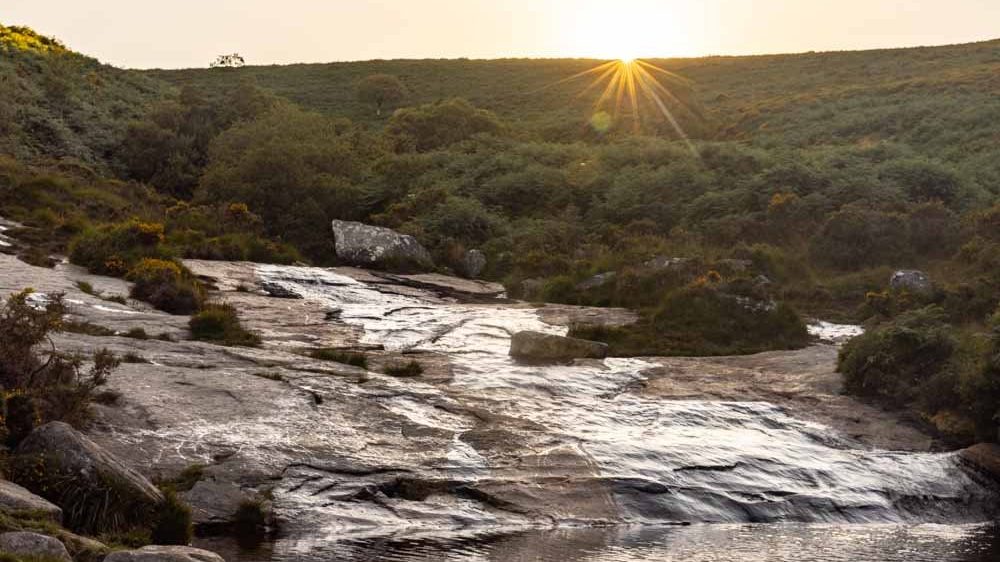 River swimming
Located on the river Teign, Salmon Leaps is a stretch of water made up of Victorian plunge pools. It can be found at the foot of Castle Drogo, with the spectacular wooded Teign Gorge rising up on both sides. There's a jumping pontoon into calmer waters or if you are looking for more excitement, faster flowing rapids in the plunge pools.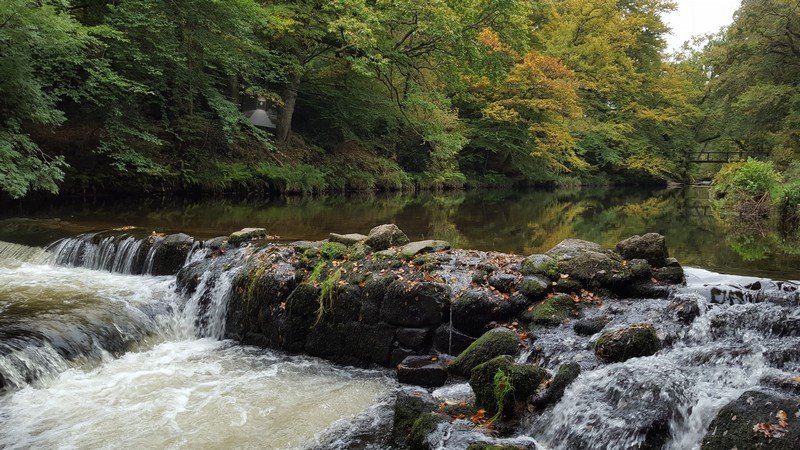 The Lido
Chagford swimming pool is the largest river-fed outdoor pool in the South West. Set on the banks of the River Teign and just outside the charming market town of Chagford, this magical 1930s pool is hard not to love. There's a grassy area for relaxing and a charming tea shed serving hot and cold drinks. Make sure you check opening times before setting off as the pool is open from the end of May to mid-September.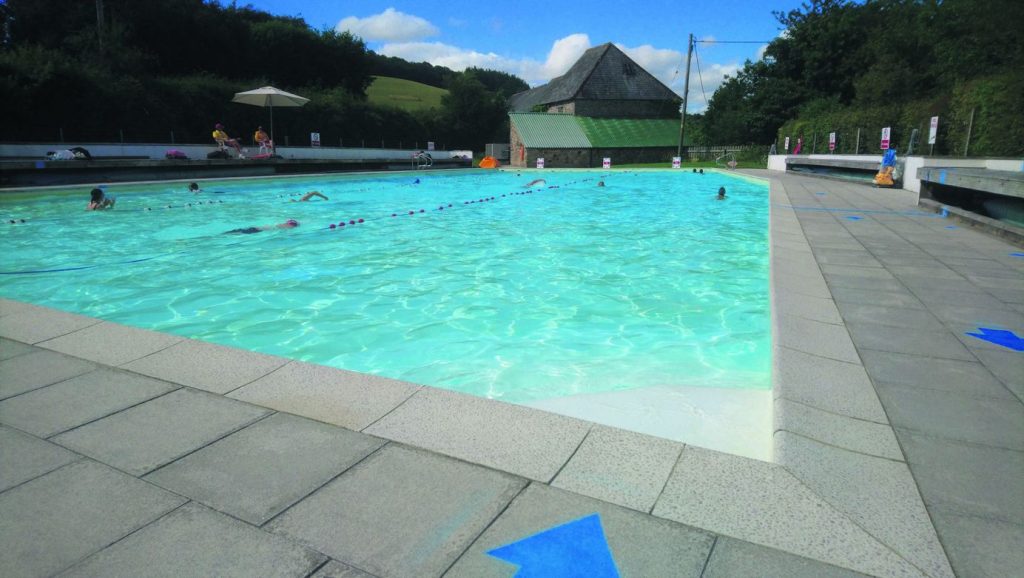 The ultimate swimming hole
Possibly one of the best wild swimming spots on Dartmoor, Sharrah Pool is lined by woodland and surrounded with granite slabs and boulders. This otherworldly spot is as large as a swimming pool and it certainly beats a dip in your local leisure centre. It's a fairly easy 45 minute walk from the car park and while a popular spot, never gets too busy, even on the sunniest of days. Although getting here is a longer drive from Nymetwood Treehouses than the other wild swimming spots listed (about an hour) the drive is a stunner with the undulating open road across Dartmoor being arguably one of the best road trips in the South West.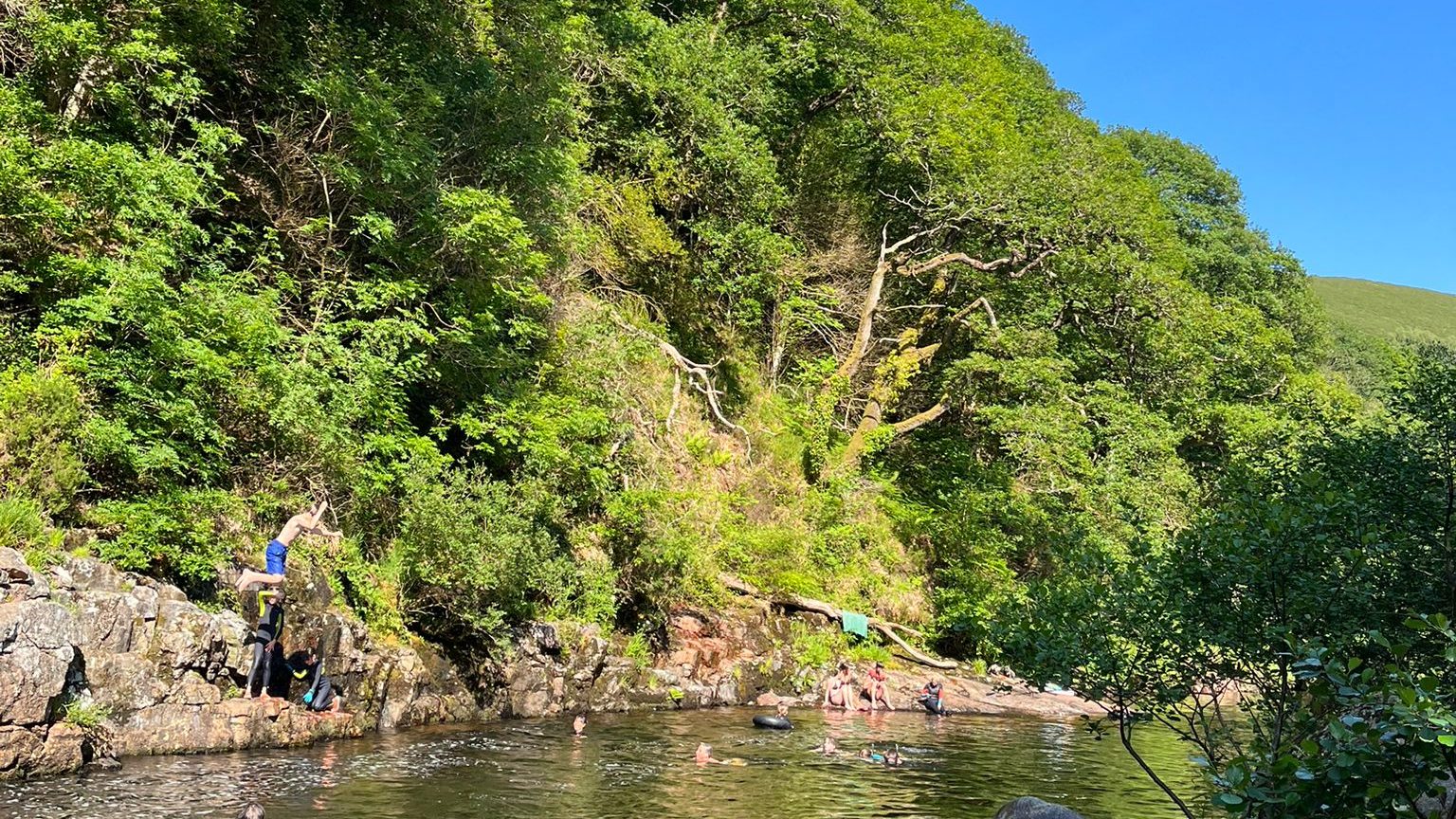 These wild swimming highlights are included in our welcome guide for guests, but please get in touch if you'd like more information in advance of your stay.